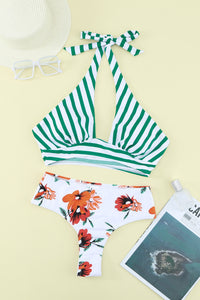 Our Brand Story
'The Curvves' Brand is one of the largest and fastest growing Swimwear and Bikini Store for women in India. All our products are unique, curated and handpicked by fashion experts to match amazing design standards and product quality. 
Our collection includes Sexy Bikini Sets, Beachwear Swimsuits, Tankinis, One Piece and Two Piece Swimwear, High Waisted Bikinis, Monokinis and many more at Lowest Prices.
Our Goal is to make "The Curvves' brand synonymous to an addictive online fashion store for Swimwear in India.
We hope you will support us in our endeavour!
Easy Returns Policy
We understand that shopping online is not extremely comfortable and convenient for apparel products.
However we aspire to make it extremely comfortable for you. With us, you are completely secure and covered.
Whatever may be the reason, if you do not like our product, just return it to us. We provide easy returns at no extra cost.
'No Question Asked 7 Days Return Policy'
Return Policy